8th Annual Blue Ribbon Bacon Festival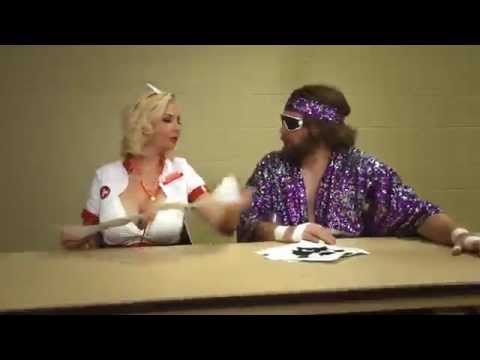 Organizers of the Blue Ribbon Bacon Festival announced today that tickets will be sold online through a link at www.blueribbonbaconfestival.com or by phone at (866)553-2457 on 12/13/14 beginning at 12:13:14 p.m.  The event which will be held at the Iowa Events Center on Saturday, January 31, 2015 has been asked to open its doors to more pork bacon alternatives such as turkey bacon, lamb bacon and tofu bacon.
"Over the festival's rich 8-year history, it has evolved to include beef bacon while excluding other so-called pork bacon alternatives," explained festival co-founder and chair Brooks Reynolds.  Reynolds continued, "Needless to say, this does not sit well among turkey and tofu-lovers. So, we've agreed to resolve this dispute Iowa style – on the wrestling mat!"
On January 31st, over 17,000 bacon-lovers will bear witness when pork bacon's wrestling hero "Bacon – The Immortal" faces off against the tag-team twins Tofu Bacon and Turkey Bacon along with other challengers. The winner of the amateur wrestling match will be awarded the newly coveted Bacon Belt by WWE Hall of Famer Hacksaw Jim Duggan. In anticipation of this sizzling matchup, the 8th Annual Blue Ribbon Bacon Festival has been officially coined, 
Baconmania VIII
"The Greatest Bacon Event of All Time!"
With plans to fill all four levels of Hy-Vee Hall and Community Choice Credit Union Convention Center, the one-day event will offer: extensive bacon sampling, bacon-inspired wrestling, bacon lectures, bacon-inspired dishes, bacon competitions, an annual bacon queen, bacon awards, live entertainment and international bacon fellowship.
When the wrestlers were asked about what audiences can expect come January 31st, "Bacon – The Immortal" yelled, "The Fakin' Brothers are going down! One, two, three! OHHHH BACON!" The Bacon Twins, Tofu Bacon and Turkey Bacon, had no comment.