SUMMARY
Over 11,000 lbs of bacon was consumed by a bacon-loving crowd of over 9,500 at the Iowa State Fairgounds on February 9, 2013.  They came from near and far, with over 39 states and 6 countries represented, to take part in bacon fellowship with an Icelandic flair.  There were over 60 unique bacon-inspired creations offered by 32 food vendors, 18 different types of bacon provided by 10 bacon purveyors, 8 bacon educational lectures, 6 bands and a group of 12 Icelanders passing out bacon-wrapped cod with shots of Black Death (Brennivin).  A new bacon eating champion emerged, a queen was crowned and plenty of bacony awards were won.  To check out all the contest winners, go to our CONTEST page.
The event came to a close in the "Iceland Building" when the building transformed into an Icelandic Disco (complete with lazers, smoke and DJ Jonsi kickin' some mad house beats).  To witness or relive this unique "bacon happening" please explore the 2013 EVENT PROGRAM, or check out videos and photos below.
VIDEOS
Bolli Ofeigsson, one of our Icelandic guests, summarized his bacon experience in this video.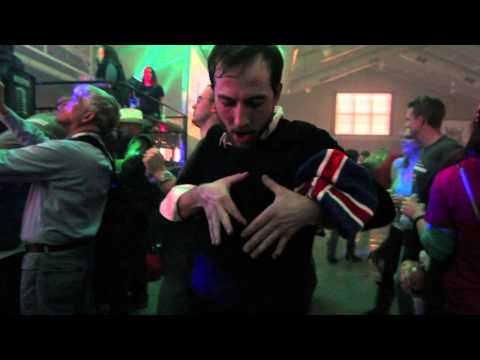 This video was put together by Nick Strickland to introduce the 2013 theme and announce the tickets sales date.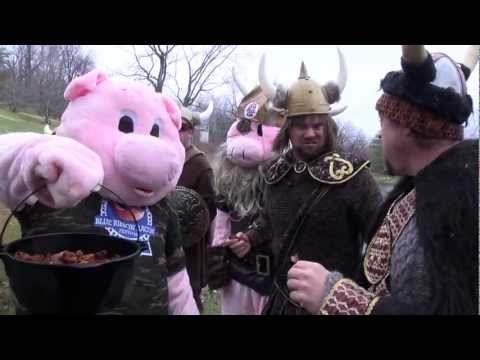 PHOTOS